Welcome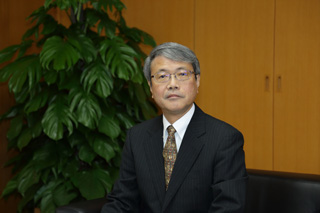 In 1974, the National Museum of Ethnology, Japan (Minpaku) was founded as an Inter-University Research Institute in the field of cultural anthropology and ethnology, equipped with one of the world's largest museum facilities. It opened to the public in 1977 at the site of the 1970 International Exposition located in Senri, Osaka.
Each researcher at Minpaku engages in field work in various parts of the world to promote investigative study of the diversity and commonality of human culture and the dynamic state of society on a global scale. To date, over 345,000 objects have been collected at Minpaku, constituting the world's largest ethnographic collection after the second half of the 20th century. Two departments of the School of Cultural and Social Studies of the Graduate University for Advanced Studies (SOKENDAI) are also based in the museum. The National Museum of Ethnology is regarded as the only anthropological institution in the world equipped with research, education and museum facilities which are able to cover the entire globe.
Based on such academic resources, which are unparalleled in the world, Minpaku continues to conduct its activities under the mission of "creating global human coexistence science," which helps to raise our understanding of human cultures and societies, to produce a deeper understanding of a recognition of oneself and others and to present guidelines for human symbiosis.
Human civilization today is facing the greatest turning point in several centuries. Up until recently, the group that was regarded as central ruled and controlled in a unilateral manner the group regarded as peripheral. The dynamics of this power relationship seem to be changing now. These days, we witness that contacts, interactions and amalgamation, including the creative and the destructive, are occurring worldwide in a bilateral manner between those two entities, one used to be regarded as central and the other peripheral.
In 2020, we have been forced to confront a situation never experienced before by humanity: the almost simultaneous spread of the novel coronavirus disease (COVID-19) pandemic around the world. This situation has compelled humans to review customary practices and rules that had been regarded as normal in daily life, i.e., the formation and state of every institution and standard established in modern history. The significance and the reasons for existence of such institutions and standards have been re-examined. A sense of discrimination latent in society has surfaced, and new developments that divide the world are emerging.
I believe that the wisdom of cultural anthropology is needed now more than ever to establish a world where, while respecting diverse cultures, we will be able to live together by bridging the gap between different languages and cultures. The extremely grave responsibilities attach to Minpaku as an international core hub of anthropology.
Minpaku has been intensely promoting special research entitled "Contemporary Civilization and the Future of Humanity: Environments, Culture and Humans". This international joint research effort has been designed to tackle the challenges facing humanity, including infectious diseases, through multifaceted approaches spanning various fields, and to find guiding principles for the future. We have already begun reporting the achievements from research in Japan and abroad.
In addition, Minpaku is promoting the "Info-Forum Museum" project. The project aims to share information about its collection, such as artifacts, photos and videos, with not only researchers and users at home and abroad but also with local communities as original producers (for photos, with local communities as subjects), and add the newly gained insights into the database for subsequent sharing, leading ultimately to new joint research, joint exhibition, and community activities.
Through these research and museum activities, the National Museum of Ethnology, Japan is trying to establish, in a more evolved and substantial manner than ever before, the "forum of wisdom". That is, a place where diverse people will enjoy having intellectual interactions, sharing their ideas and engaging in collaborative works.
I sincerely ask for your continued cooperation and support in implementing our activities.
YOSHIDA Kenji
Director-General of National Museum of Ethnology, Japan