Staff Members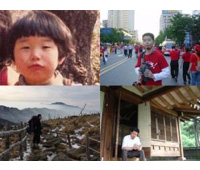 OTA Shimpei
Associate Professor
Department of Cross-Field Research
| | |
| --- | --- |
| Research Specialization | Sociocultural anthropology; Northeast Asia |
| Individual Research Projects | Integration and variation of socio-cultures in Korea |
Discipline:
Sociocultural anthropology, Northeast Asian studies
Research Topics:
Integration and Variation of Social Cultures in Korea
Cultural Struggles in Northeast Asia
Recent Research Interests:
My basical question is what 'social shift' or 'cultural change' epistemologically means. No doubt, societies and cultures experienced the radical and drastic transformation after modern times, which is not only explained with various academic works but also visuable with our own eyes. Therefore now we often emphasis how we/they are not we/they used to be.
On the other hand, we sometimes say "Everything has been changed", "I am not what I used to be" …… brabrabra. Yet, can on earth a society, a culture as well as a person shift or change like chemical reaction of materials?
I am seeking the answer to solve this question exploring the discourse of democratization, invention of culture, memory of 'good old days', generations and transnational situation in Northeast Asian.
Academic Qualifications:
Osaka University, 1994–2004
Seoul National University, 2000–2003
Academic Degrees:
B.A., Osaka University, 1998
M.A., Osaka University, 2000
(Systems and Ambivalent Narratives on Political Issues: Recapturing Minjoong Movements in Korea.)
Ph.D., Osaka University, 2007
(Integration and Implosion of Contemporary Political History, and Beyond: An Anthropological Study on Korean Narrativity and Recognition.)
Professional Career:
2003-2004, Fellow, Seoul National University, Korea
2003-2003, Lecturer (cultural anthropology), Kyungwon University, Korea
2003-2004, Lecturer (cultural anthropology), Seoul Women's University, Korea
2004-2005, Research Fellow, Japanese Society for the Promotion of Science
2004-2008, Lecturer (cultural anthropology), Kyoto Sangyo University, Japan
2005-2006, Lecturer (East Asian culture, social culture), Tenri University, Japan
2005-2007, Research Associate, Osaka University, Japan
2007-2008, Reader (Hangul), Doshisha University, Japan
2007-2013, Assistant Professor, National Museum of Ethnology, Japan
2009-2014, Researcher, Kanagawa University, Japan
2010-2016, Adjunct Lecturer (Korean Culture), Miyazaki Municipal University, Japan
2011-present, Research Associate, American Museum of Natural History, USA
2013-present, Associate Professor, National Museum of Ethnology, Japan
2014-present, Associate Professor, Graduate University for Advanced Studies, Japan
2014-present, Adjunct Lecturer (Anthropology of Political Economy, etc.), Osaka University, Japan
Fieldwork Areas:
1998-present, South Korea (Seoul metropolitan area)
2007-present, Japan (north Settsu)
2007-present, Republic of China, (northeast)
Membership in Academic Associations:
Japanese Society of Cultural Anthropology (former Japanese Society of Ethnology)
Korean Society for Cultural Anthropology
Association for the Study of Korean Culture and Society
Association for Asian Studies
Selected Publications:
(See also: Japanese CV)
| | |
| --- | --- |
| 2016 | "Reproducing the Discourse of Japanese Culture in Korea: an Analysis of Curricula in Korean Universities and th Training of Researchers," T. Kuwayama (ed.) How Has Japan Been Representing: Anthropological Studies of Japan in Foreign Countries, Kyoto: Showado: 407-434. [in Japanese] |
| 2015 | "Collection or Plunder: The Vanishing Sweet Memories of South Korea's Democracy Movement," Senri Ethnological Studies 99: 179-193. [in English] |
| 2014 | "In the Backyard of Minpaku: Involvement in Exhibitions and On-the-job Discretion," Minpaku Tsushin 144: 2-7. [in Japanese] |
| 2013 | "Materiality of Photographs: Lessons to Recapture Colonial Heritages in Contemporary South Korea," International Center for Folk Culture Studies (ed.) Comparative Cultural History of Mingu and Material Culture in East Asia, Yokohama: Kanagawa University: 85-97. [in Japanese] |
| 2012 | "Here Come Researchers: A Note on Shifting the Points of View and Reflexivity of Knowledge," T. Asakura & S. Ota (eds.) Contemporary Aspects of Oversea Koreans: Voices of the Natives and Japanese Scholars, Seoul: Hagyeonmunhwasa: 315-339. [in Korean] |
| 2012 | "Against the Nation, Against the Ethnic: Korean Emigrants and the Difficulties of Living with a Korean Identity," Y. Ota (ed.) Anthropology of Political Identity: Toward the Change of Power and Democratization in 21st Century, Kyoto: Showado: 304-336. [in Japanese] |
| 2009 | Blood and Occupation: on Scholar-Bureaucrat Identity and Its Modern Change in Korea, In Bulletin of the National Museum of Ethnology 34 (2): 229–270. [Japanese] |
| 2009 | Writing National History, In Japanese Society of Cultural Anthropology (ed.) Bunkajinruigaku Jiten (Encyclopedia of Cultural Anthropology), pp. 292–295, Tokyo: Maruzen. [Japanese] |
| 2008 | Anti-Japan Sentiment, In N. Kasuga (ed.) Jinruigaku-de Sekai-wo Miru (The World from the Anthropologists' Point of View). Kyoto: Minerva-Shobo. [Japanese] |
| 2008 | Sneering at Sensationalism: Korean 'Democratization' as a Discourse of Social Shift and Labour Activists' Good Old Days, In M. Ishizuka, S. Tanuma and I. Tomiyama (eds.) Post-Utopia-no Jinruigaku (Anthropology of Post-Utopia), pp. 161–186. Kyoto: Jinbun-Shoin. [Japanese] |
| 2007 | Integration and Implosion of Contemporary Political History, and Beyond: An Anthropological Study on Korean Narrativity and Recognition, An unpublished Ph.D. dissertation, Osaka University. [Japanese] |
| 2007 | A Former Sajok Head Family Contesting 'Yangban Studies': Inversion of Cultural Superiority between Urban and Rural Sajok, Newsletter of Association of Korean History in Japan 166: 6–8. [Japanese] |
| 2006 | Ryohan: Anthropology of Knowledge and the Japanese Representation of Korean Yangban under Colonialization, Korean Cultural Anthropology 39 (2): 85–128. [Korean] |
| 2006 | When and Where We Can Reach Out to Utopia?: A Case of Korean Underground Labour Organization before and after 'Democratization', Transnationality Studies 5 (Ethnographies of Post-Utopian Society), 115–130. [Japanese] |
| 2003 | Signifié of Milgam: A Note on the Memory of Development in North Jeju Island and Korean Dwellers in Japan, Transnationality Studies 1 (The Flows in and out of Places), pp. 183–195. [Japanese] |
| 2003 | Politics and Speeches: Reflections on the 'Misunderstandings' in the Korean Minjung Movements, The Japanese Journal of Ethnology 64 (1): 44–64. [Japanese] |
| 2003 | Anthropological Dualism and Re-Unification of Knowledge: A Theoretical Overview from Korean Studies, Annals of Human Sciences 24: 33–48. [Japanese] |
| 2002 | The Multifaceted Nature of the Korean Christian Labor Movement: Identity, Authority and the Church, Korean Culture and Society 1: 129–168. [Japanese] |
| 2002 | ⟨Shinjayujuŭi⟩: Making a Vice in a Church and Its Effects in Korea. Annals of Human Sciences 23: 95–114. [Japanese] |