Using the Museum
Hand Baggage
Please use the coin return lockers on the first floor. Large bags can be checked in at the Information Counter and Ticket Counter. Long umbrellas and sporting goods cannot be brought into the museum.
Photographs and Videos
Taking photographs and videos for personal use is allowed. Tripods, monopods, selfie sticks and lighting stands are not allowed. At some special or thematic exhibitions, additional restrictions may apply.
Eating and Drinking
Food or drink, including candies and gum, may not be brought into the exhibition areas. Eating and drinking should take place only in designated areas. Eating is permitted only at the restaurant and in the basement resting areas.
1stFloor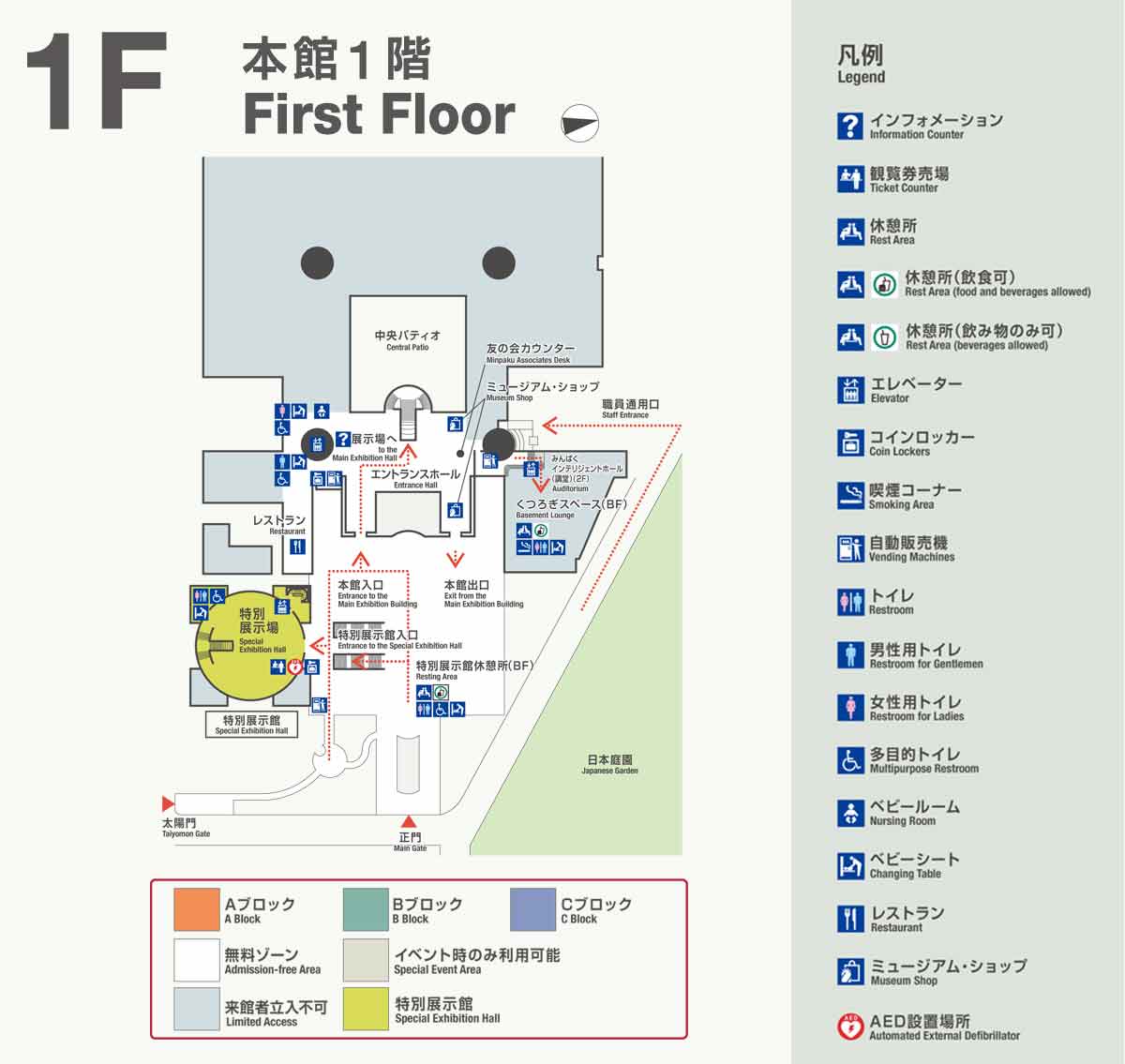 2ndFloor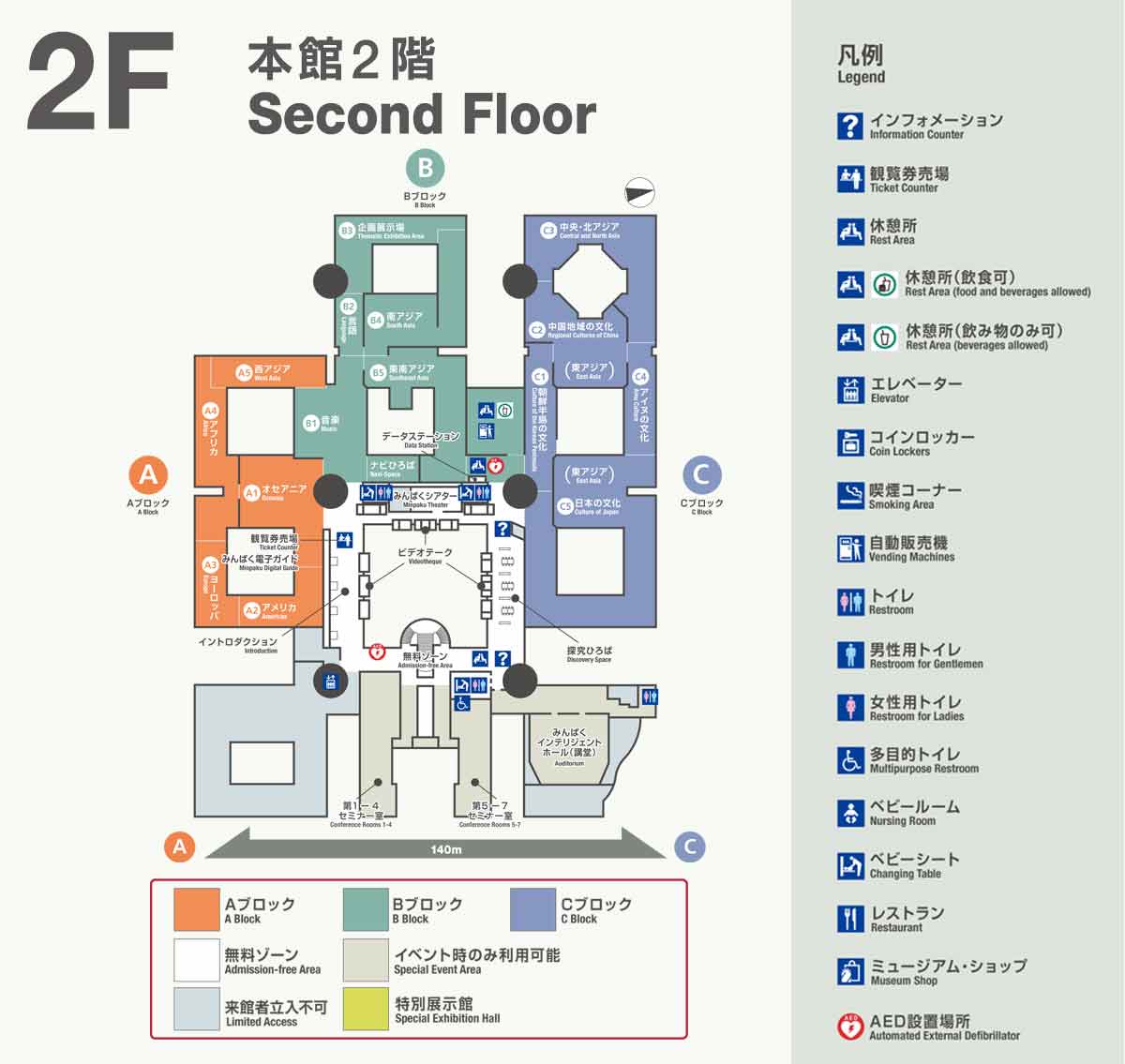 3ndFloor